As we approach the end of 2023, the air is thick with excitement and festivity. The reason? The revered Hindu festival, Dhanteras, is upon us. Let's take a journey through its significance, date, time, and rituals for 2023.
Dhanteras 2023 Date, Time and Muhurat (Choghadiya)
Date: November 10th, 2023
| Muhurat | Time |
| --- | --- |
| Shubha (શુભ) | 12:35 PM to 01:54 PM |
| Chara (ચલ) | 04:42 PM to 06:05 PM |
| Labha (લાભ) | 09:18 PM to 10:54 PM |
| Shubha, Amrita, Chara (શુભ, અમૃત, ચલ) | 12:31 AM to 05:20 AM, Nov 11 |
Dhanteras 2023 Muhurat Time in Other Cities
| City | Muhurat Time |
| --- | --- |
| Pune | 06:17 PM to 08:17 PM |
| New Delhi | 05:47 PM to 07:43 PM |
| Chennai | 06:00 PM to 08:02 PM |
| Jaipur | 05:56 PM to 07:52 PM |
| Hyderabad | 06:00 PM to 08:01 PM |
| Gurgaon | 05:48 PM to 07:44 PM |
| Chandigarh | 05:45 PM to 07:39 PM |
| Kolkata | 05:13 PM to 07:11 PM |
| Mumbai | 06:20 PM to 08:20 PM |
| Bengaluru | 06:15 PM to 08:13 PM |
| Noida | 05:47 PM to 07:42 PM |
How to Perform Dhanteras Puja?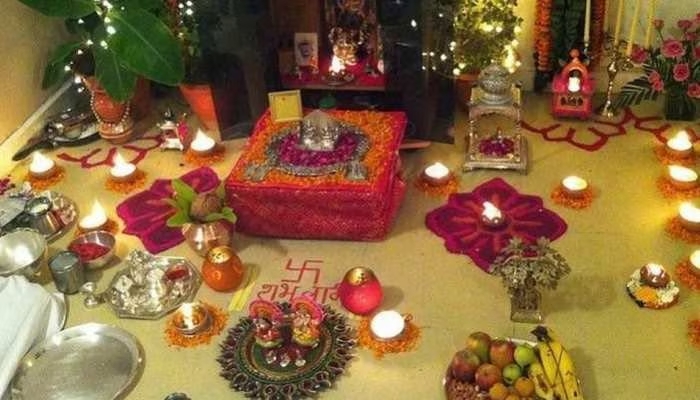 Dhanteras holds a special place in Hinduism, with the main rituals focused on appreciating Lord Ganesha and Goddess Laxmi. Here's a simplified guide on how to perform the Puja:
Start by bathing the idol of Lord Ganesha and smearing it with a Sandalwood paste.
Dress the deity in red and offer flowers while chanting the mantra, "वक्रतुण्ड महाकाय सूर्यकोटि समप्रभ…"
Make an offering of fruits, sweets, and flowers to Lord Kuber, and recite the special mantra, "ओम यक्षाय कुबेराय वैश्रवणाय धनधान्यपदये…"
Set up a wooden platform and place a Kalash filled with Ganga Jal on it. Adorn it with betel nuts, coins, flowers, and rice.
Position a Goddess Laxmi statue on a mound of rice. If you're into business, place your account books next to it.
Offer her flowers, turmeric, and vermilion. Light a Diya and recite the mantra, "ओम श्रीं ह्रीं श्रीं श्रीं कमले कमलालये…"
Conduct the Laxmi Puja using traditional rituals. Offer gold and silver ornaments and utensils bought during the Trayodashi tithi.
Finally, perform aarti and pray for your loved ones' well-being and prosperity.
If you are from Ahmedabad and are planning to perform puja on Dhanteras, we've discovered a website, www.smartpuja.com , that can assist you on this bright day.
Astrological Benefit of Dhanteras Festival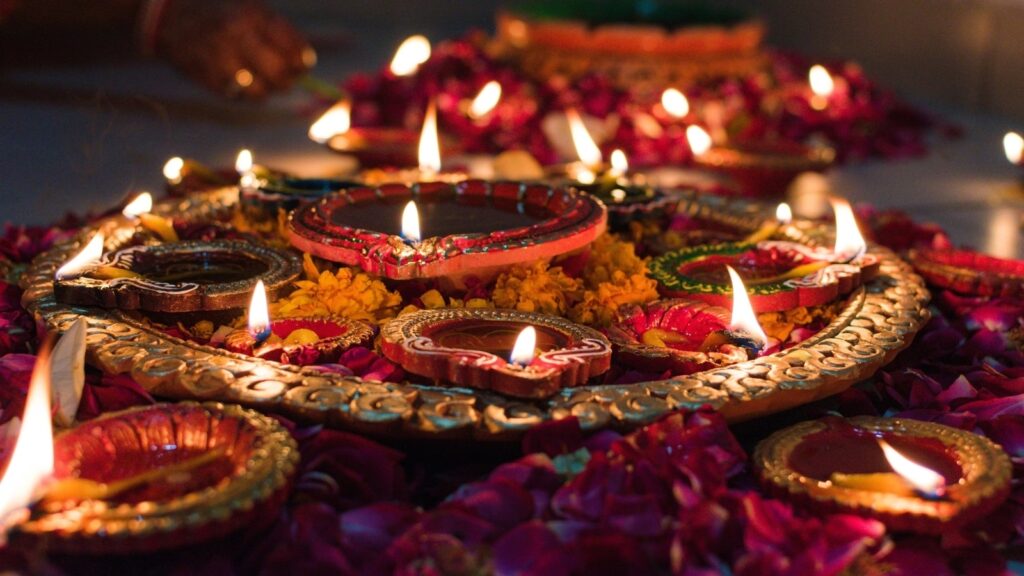 From an astrological perspective, Dhanteras isn't just about wealth; it's a protective shield against difficulties. By purchasing gold on Trayodashi tithi, believers appeal to Lord Yamraj, the God of Death, protecting themselves from an untimely death. Furthermore, an oil lamp lit at the entrance of one's home during Dhanteras is believed to ward off emergency situations, asking Lord Yamraj's protective favor.
Mythical tales related to Dhanteras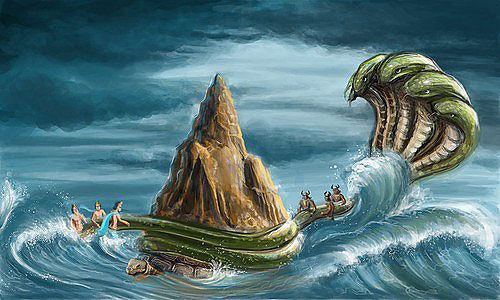 Dhanteras is steeped in mythology. One tale speaks of Lord Dhanvantri, who emerged from the ocean during the Samudra Manthan, holding a life-giving drink. This story highlights the festival's connection to health.
Another legend revolves around a prince whose life was saved from a predicted snakebite by his clever wife. She used her gold and silver accessories to make a sparkling barrier, captivating Lord Yamaraj, who had come as the serpent, with her tales and songs, saving her husband.
Lastly, households welcome Goddess Lakshmi on this day, hoping for her blessings of prosperity. Clean homes and lit lamps symbolize this warm welcome.
Conclusion
Mark your calendars for Dhanteras on October 29th, 2023. With auspicious timings like the Shubha period from 12:35 PM to 01:54 PM, the day promises spiritual significance. On this day, following the traditional rituals, from offering flowers and sweets to paying homage to Lord Ganesha and Goddess Laxmi, ensures blessings of prosperity. As Dhanteras approaches, let's embrace these traditions, hoping for a future filled with well-being and abundance.
You May Also like:
If you like this post and want to share the same with your friends you may follow us on our social media accounts on Instagram, Twitter, and Pinterest