In the heart of Gujarat, the city of Ahmedabad comes alive in a unique celebration during the full moon night known as Sharad Purnima. This festival, steeped in cultural, spiritual, and communal values, becomes even more special when accompanied by the astrological show of a lunar eclipse, or "Chandra Grahan" as it's known locally. Beyond the incredible cosmic beauty, these combined events create a beautiful weaving of traditions and views. Let's dive into the essence of Sharad Purnima and its celebrations in Ahmedabad, Compare to the of the lunar eclipse
What is Lunar Eclipse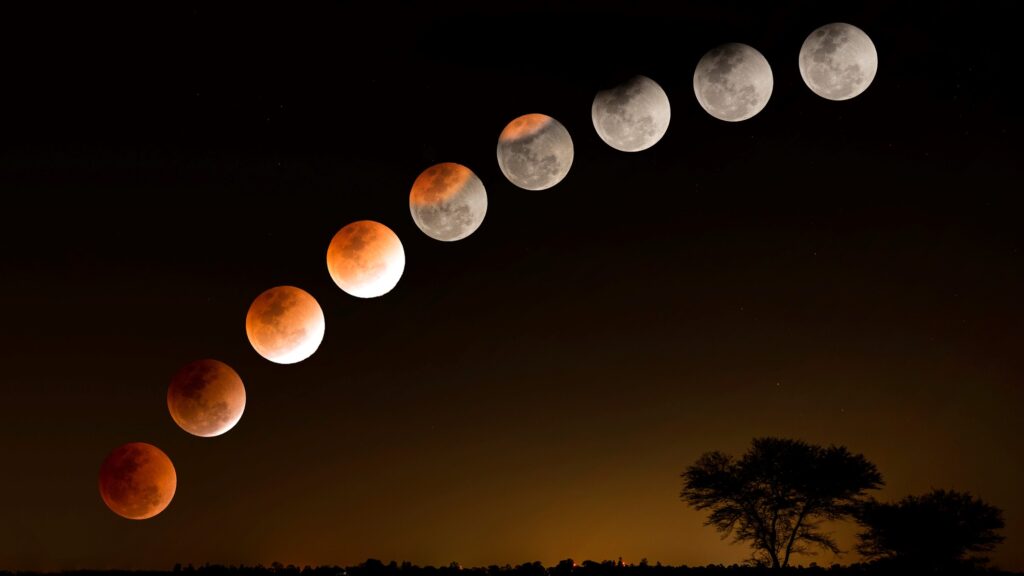 A lunar eclipse, known as "Chandra Grahan" in Hindi, is a celestial event where the Earth comes between the Sun and the Moon, casting a shadow on the Moon. The lunar eclipse will commence at 01:06 AM and conclude at 02:22 AM on October 28.In the Indian ritualistic tradition, this event occurred is considered of significant astrological importance. Many people observe specific customs during this time, such as fasting, refraining from starting new projects, and performing special prayers or rituals to overcome any believed negative effects. Once the eclipse is over, many take a ritual bath and offer charity as a means of purification
Timing of lunar eclipse 2023
| Details | Time |
| --- | --- |
| Lunar Eclipse Starts (ચંદ્રગ્રહણ પ્રારંભ) | 01:06 AM on October 28 |
| Lunar Eclipse Ends (ચંદ્રગ્રહણ પૂર્ણ) | 02:22 AM on October 28 |
| Local Eclipse Duration (સ્થાનિક ગ્રહણ સમય) | 01 Hour 16 Mins 16 Secs |
| First contact with the Penumbra (પેનુમ્બ્રા સાથે પ્રથમ સંપર્ક) | 11:32 PM, on October 28 |
| First contact with the Umbra (અંબ્રા સાથે પ્રથમ સંપર્ક) | 01:06 AM on October 29 |
| Last contact with the Umbra (અંબ્રા સાથે છેલ્લો સંપર્ક) | 02:22 AM on October 28 |
| Last contact with Penumbra (પેનુમ્બ્રા સાથે છેલ્લો સંપર્ક) | 03:55 AM on October 28 |
| Maximum of Lunar Eclipse (ચંદ્રગ્રહણનું અધિકતમ) | 01:44 AM on October 28 |
| Duration of Partial Phase (આંશિક ચરણનો સમય) | 01 Hour 16 Mins 16 Secs |
| Duration of Penumbral Phase (પેનુમ્બ્રાલ ચરણનો સમય) | 04 Hours 23 Mins 07 Secs |
| Magnitude of Lunar Eclipse (ચંદ્રગ્રહણની મેજનીટ્યુડ) | 0.12 |
| Magnitude of Penumbral Lunar Eclipse (પેનુમ્બ્રાલ ચંદ્રગ્રહણની મેજનીટ્યુડ) | 1.12 |
| Sutak Begins (સુતક પ્રારંભ) | 02:52 PM on October 28 |
| Sutak Ends (સુતક પૂર્ણ) | 02:22 AM on October 28 |
| Sutak for Kids, Old and Sick Begins (બાળક, વૃદ્ધ અને રોગીઓ માટેનું સુતક) | 08:52 PM on October 28 |
What is Sharad Purnima
Sharad poonam, also recognized as Sharad Purnima in other parts of India, is a harvest festival celebrated on the full moon day of the Hindu month of Ashwin. This night is considered special due to the belief that the moon showers elixir (amrit) through its shines, making it one of the brightest full moon nights of the year.
Importance of Sharad Purnima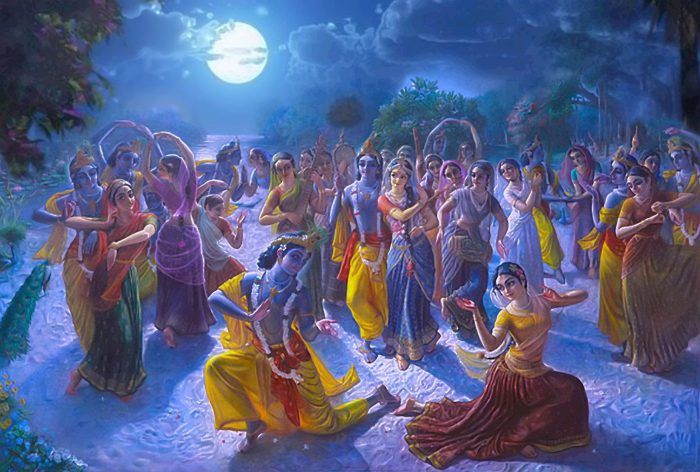 Spiritual Significance:
The festival is often associated with the divine dance of Lord Krishna with the 'Gopis', known as Raas Lila. It is believed that on this particular night, Lord Krishna played his flute, enchanting the Gopis of Vrindavan, leading to the famous cosmic dance.
Agricultural Relevance:
Coming at the end of the monsoon, Sharab Purnima marks the beginning of the harvest season. The moonlight is believed to have medicinal properties, which, when combined with certain foods, can bring about health benefits.
Sharad Purnima Celebrations in Ahmedabad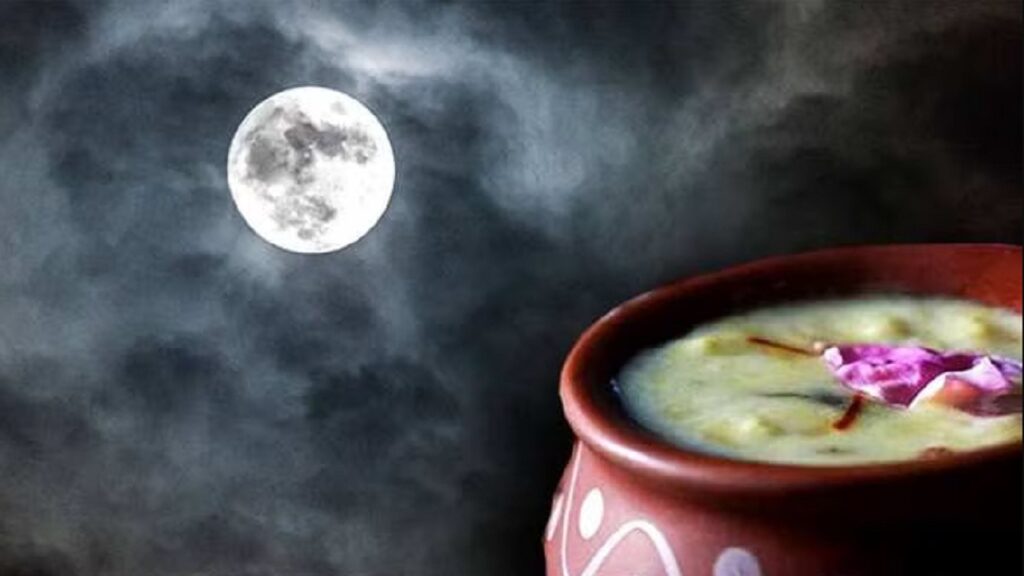 Kheer under Moonlight:
A highlight of this festival is the preparation of Kheer (rice pudding). The Kheer is left overnight in the moonlight to consume the elixir from the moonbeams and consumed the next morning, symbolizing blessings and health.
Folk Dances & Songs:
Ahmedabad lights up with traditional Garba and Dandiya events, capturing the spirit of Gujarat. Men and women, dressed in vibrant outfits, dance to the beats of traditional songs, celebrating the night with joy and fervor.
Community Gatherings:
Various community programs, religious gatherings, and fairs are organized. Temples also hold special pujas and satsangs on this night.
Conclusion
In Ahmedabad, the merging of the Lunar Eclipse's celestial beauty with Sharad Purnima's spiritual traditions creates a night of wonder and reverence. It's a unique moment where sky wonders meet cultural celebrations, making the occasion unforgettable.
You May Also like:
If you like this post and want to share the same with your friends you may follow us on our social media accounts on Instagram, Twitter, and Pinterest